AROGYA brings together clinicians, basic scientists and translational medical researchers with technology experts and engineers.
Principal Investigator

Ujjwal Neogi, PhD
Ujjwal is an Associate Professor of Virology and Group Leader in Department of Laboratory Medicine, Karolinska Institute. He received the Swedish Research Council establishment grant 2017 to understand the HIV-1 disease control mechanism using a multi-omics system biology approach. His interest is to understand the host immune defenses against viral infections using multi-omics system biology studies and mechanistic understanding through experimental models.
Co-Investigators

Erin Gabriel, PhD
Erin is an Assistant Professor in the Department of Medical Epidemiology and Biostatistics (MEB), Karolinska Institute. She worked at the Biostatistics research branch of NIAID at the US National Institute of Health before moving to KI with the Swedish Research Council establishment grant 2017. Her research interest is to develop machine learning-based methods of prediction for time to event outcomes.  

Piotr Nowak, MD, PhD
Piotr is an Associate Professor at Karolinska Institute and senior consultant, director of HIV Clinical Research Unit and the Therapeutic unit for Microbiota Transplantation at Karolinska University Hospital. His main research interest is to understand the role of the microbiome in chronic infections like HIV /HCV and Mycobacterium tuberculosis and the mechanisms behind the success of microbiome modulation in the clinic through fecal microbial transplantation.

Anders Sönnerborg, MD, PhD
Anders is a Professor of Clinical Virology at Karolinska Institute, Stockholm. He has expertise in infectious disease, molecular epidemiology, and health informatics. He is an international opinion leader in HIV-clinical research and has a front-line position in the transition of basic science research to clinical research. He conducted several clinical trials to improve the quality of life of PLHIV. He is the founder-director of Swedish InfCareHIV which is presently the national registry of PLHIV.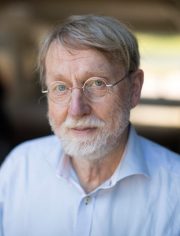 Ulf Landegren, MD, PhD
Ulf is a Professor of Molecular Medicine and the head of the Molecular Tools Research program at the Department of Immunology, Genetics, and Pathology, Uppsala University, Uppsala. He has invented several advanced molecular analysis methods including padlock probes and proximity ligation assays. The methods and assays have been successfully applied by researchers worldwide and commercialized by spin-out companies. Prof Landegren holds 45 patents.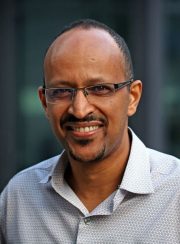 Aman Russom, PhD
Aman is Professor of Nanobiotechnology and Head of the Division of Nanobiotechnology at KTH Royal Institute of Technology, Stockholm. His research interest is to develop different microfluidic-based point-of-care devices for blood diagnostics with a focus on sample preparation and integration with nucleic acid analysis. The group is developing different platforms for low-cost molecular diagnostics, such as "Lab-on-DVD" and "Lab-on-Foil" platforms.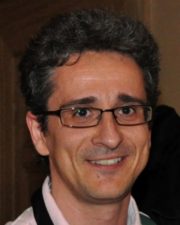 Akos Vegvari, PhD
Akos is Associate Professor at Karolinska Institute, Stockholm. He is head of the facility at Proteomics Biomedicum, Karolinska Institute. He has vast experience in mass-spectrometric based method development. His primary research interest is to develop a method for single-cell proteomics using mass spectrometry for studying various processes of biological and medical importance.